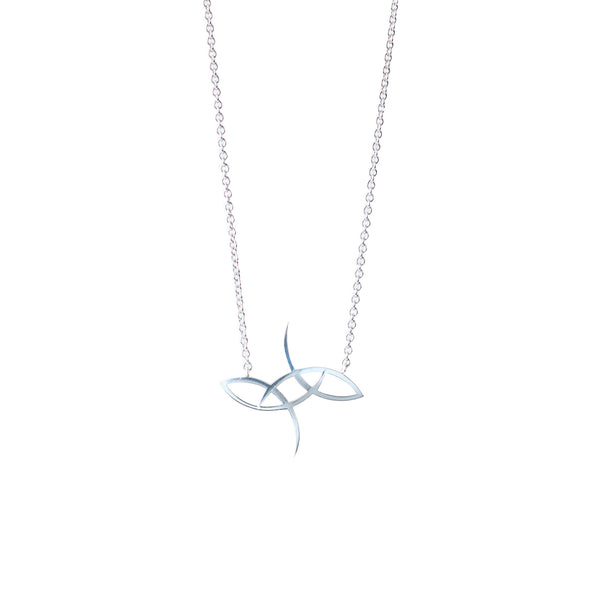 ALLEL Signature Petite Necklace in White Gold
white gold
a mix of silver and gold.
silver is feminine, lunar energy. harmonizes well with most gemstones.
gold is masculine, solar energy. magnifies the properties of most gemstones.
• width: 1.5 mm
• total silver weight: 3.2 g
• lobster clasp with adjustable lengths of 16", 17", and 18"
• pure sterling silver dipped in real white gold
• clean with a soft, dry cotton cloth to renew its shine. if need be, use warm water.
• each natural gemstone will have slight variations. avoid harsh chemicals to keep from damaging.
• store your jewelry in a clean, dry space when not in use.
• avoid lotions, make-up, and perfume from coming into contact with jewelry to keep it from tarnishing.
• please allow 3-4 weeks for shipping & handling (shipping rates, time, and additional costs may vary for international orders).

• warning: keep out of reach of children